Hello everyone!
How was your CNY? Hope you guys had an awesome time snacking on the goodies, collecting angbaos and most importantly catching up wth your family members and relatives!
So, apparently AirBnb has some amazing and spectacular lodging  that you guys have to check it out! If you haven't heard of AirBnb, OMG you are missing out!!! Go google AirBnb now HAHAHHA! Anyway, I just wanna clarify that this is not an advert of any sort, I just happened to use AirBnb to book a place in Bangkok for my upcoming work trip. (Nothing much to share about the place I'm staying at, as it is for work, I just chose some place affordable and decent with not much of a view)  Soooooo…. I continued to browse all over the internet for different reviews and thats where I chanced upon Paradise. Whooohoooo Oh yes! you can get really cheap lodging as cheap as $20/night (But please do not expect the same type of quality between the $20/night and $100/night apartment) especially maybe when you're on a backpacking trip or just need to save money for accommodation, you should definitely pick AirBnb.So here begins, I just want to share my top 10 wish lists of some of these DROP DEAD GORGEOUS YOU HAVE TO LIVE IN apartments. (Just look at the pictures and go craaazyyyy OMG) In no specific preference:
1) The family-sized Falcon house – Cape Town, South Africa
"With a jaw-dropping view of the sea with prices just around $400 a night (for 3 bedrooms), it beats hotel prices without fail."
2) Over-water bungalow – Cayo Espanto, Belize
"The luxurious Casa Ventanas is a one bedroom, over-the-waater bungalow that's enveloped on all sides by the Caribbean. At this high price point ($1,978 per night), it's one to save away for a big celebratory event and it's exactly the kind of bucket-list destination"
3) Unique palazzo – Barcelona, Spain
"Love how vintage this whole apartment looks, the space is stunning: 6-meter-high ceilings, original frescos, mosaic floors and a private, sunny garden. All in all, I love this apartment's high-design renovation."
4) Attic in Paseo de Gracia – Barcelona, Spain
"This exquisite apartment has stunning views from the sunny terrace that overlook the city and the sea. I love the minimalistic outlook of this apartment and how there are windows at the roof of the bedroom which allows rays of sunlight to fall into the bedroom"
5) It's a Family Retreat – Orlando, USA
"A Superb choice for the whole family, really gorgeous decor all over! 9 Bed Mediterranean Villa with Amazing Movie Theater, Theme Rooms with Custom Bunk Beds, Games Room & Luxury Throughout"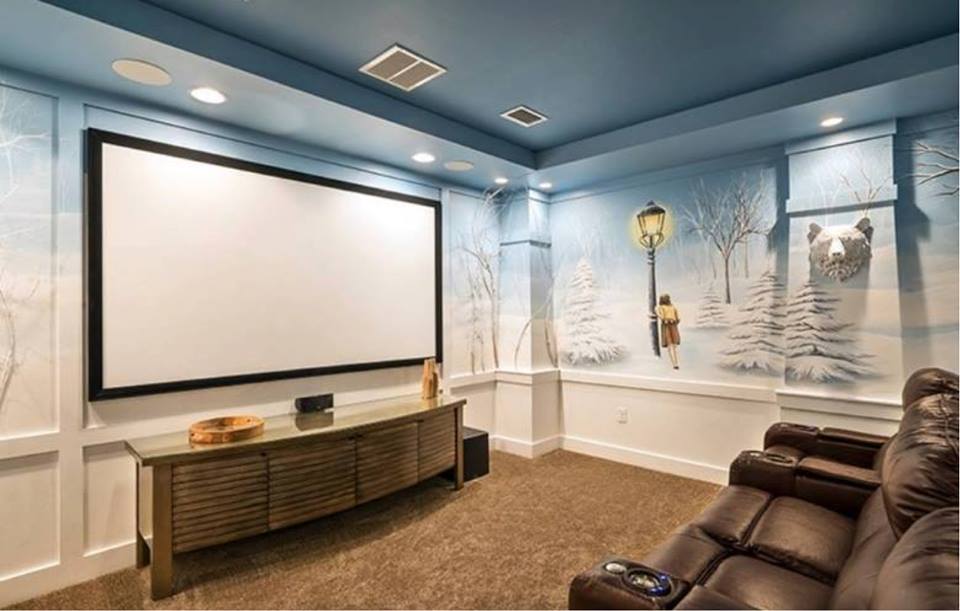 6) Dream stay for kids and big kids at heart – Orlando, USA
"Really cute apartment to stay in if you have kids or if you are a fan of themed characters. It has a Despicable Me-themed bedroom, a Star Wars-themed screening room and game room filled with video games, air hockey and foosball."
7) Paris Opera Loft – Paris, France
"I always had a thing for lofts, as it brings about a really laid-back, comfortable, familiar feeling close to home. This particular one oozes charm with its hipster and trendy looking decor!"
8) Romantic Affair for Two – Amsterdam, Netherlands
"This beautiful boathouse was recently elected as #3 of most romantic Airbnb getaways world-wide and in Top Ten Unique Rentals world-wide"
9) Live like Royals! – Cumbria, United Kingdom
"Experience the life of a royalty! This Magnificent looking Castle sure took my breath away. Turrets, tudor panelling and gothic windows its all here!"
10) Boutique Villa with pool – Dubrovnik, Croatia
"Overlooking the Adriatic Sea, the nearby island of Lokrum and historic old city, the villa is surrounded by cypress trees and impeccable gardens, it was an ideal place for relaxing and exploring the region. Also, its only five bedrooms at only $500 a night!"
Hope you've enjoyed this post! Can't wait to actually try out one of these apartment stays for my next holiday trip.
xx
Jacintha Wee