My Experience with Salon De Chiox

Photo Credits to Salon De Choix

Music Run Media Launch Party Event, hair styled by Brandon
Thanks to Brandon from Salon De Choix (that's him below :D) He's one of the nicest and awesome stylist I really enjoy having and entrusts my hair to. He really knows his stuff  (He has 13 years of experience man! whoohoooo) and I can always count on him to do recommendations on what sort of hairstyle which suits me and at the same time able to give me healthy and shiny hair!
For my readers only, quote"JACINTHA"to enjoy15% offfor all hair services when you vist Salon De Choix and do look out for Brandon.
Before I talk about my experience with Salon De Choix, here's a little introduction about them.
Founded by Sharon Wu, who is a renowned stylist with more than 20 years of experience!
They won a couple of awards as shown below.
They are conveniently located at3 Killiney Road #01-06 Winsland House 1.
(Just 5 minutes' walk away from Somerset station and across KPO.)
I really like how clean and neat the place is and most importantly I feel really at home and comfortable and look forward to my sessions here.
They also offer you grape biscuits and a drink of your choice from a menu to choose from.
They have wifi as well, so I'll always do my work there while waiting for my hair to be done.
Oh and Brandon was really nice, I remembered I haven't had anything for the whole day, he offered me banana and hard boil eggs to eat (apparently this is his bulking up food) HAHA!
So the next 3 photos shows my before hair.
Hmmm as you can tell it is really dry and damaged with split ends, plus I previously dyed my hair on my own, the colour was really uneven.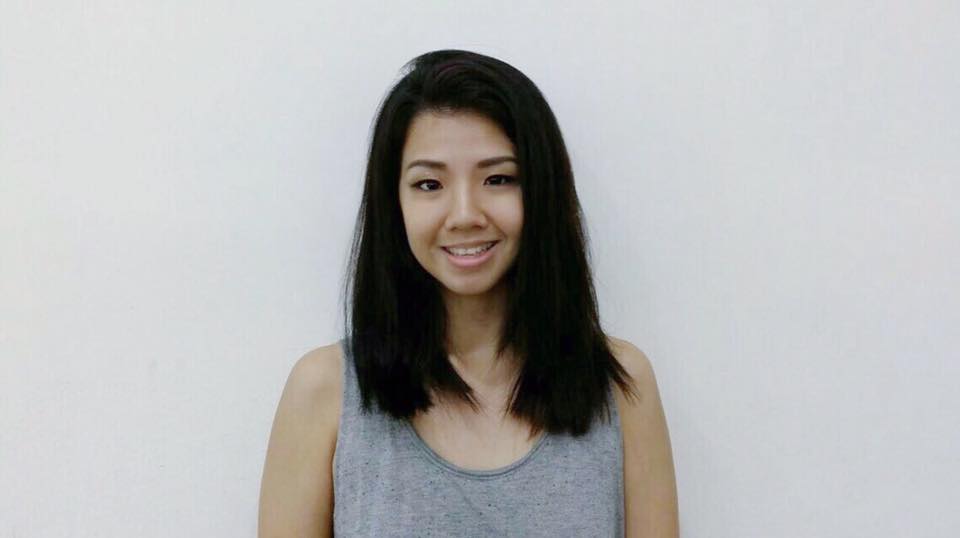 I really enjoy doing stuff to my hair like having different colors, perming or just anything that can give me funky hair.
However, due to the years of chemicals from bleaching, perming and constant rebonding, my hair isn't as healthy and shiny as I want it to be anymore.
Thus, Brandon suggested to dye a darker colour (I dyed dark brown) using the L'oreal Cool Cover dye.
The split ends on my hair was also trimmed away and finally and most importantly, heused theKerastase Fusio Dose + Boosterhair treatment to soften and smoothen my hair.
Below are some pictures of the process of my hair colouring and treatment.
All Done, after washing my hair!
So here's the final results of Dyeing, Trimming + Treatment. I think my hair really looks and feel so much healthier now.Super pleased with the results!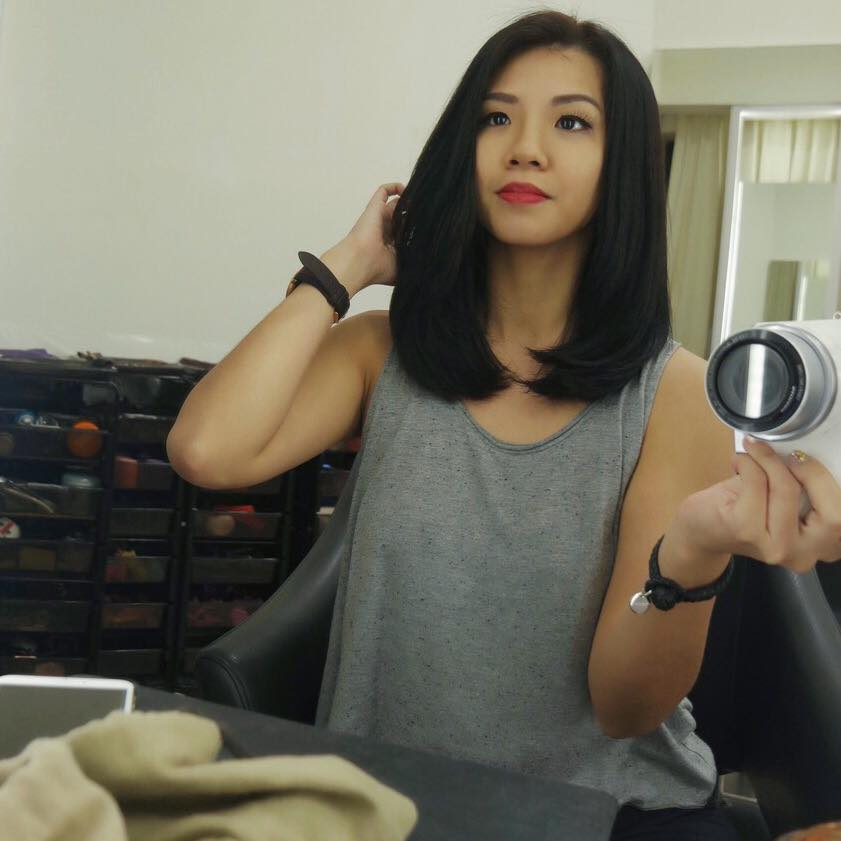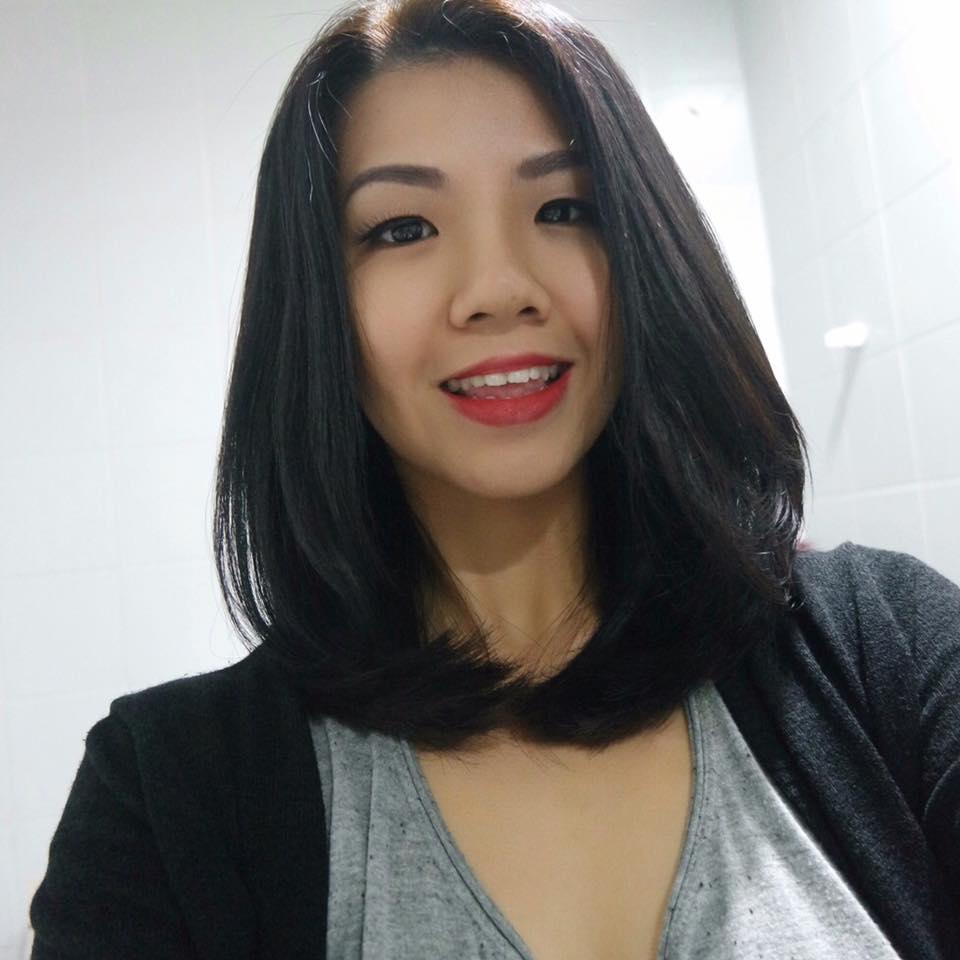 Here're more photos of how Brandon styled my hair for my Music Run Media Launch Party Event.
Thanks for giving me pretty hair for the night!
Once again, Thank you Brandon! Do remember to look for him and quote"JACINTHA"for 15% off for all hair services if you wanna try out Salon De Choix!
Trust me, you wouldn't regret! Also, right now they are having a SPECIAL PROMOTION for Rebonding/Digital Perm +Treatment at only $350. Hurry before it ends!
Salon De Choix
3 Killiney Road #01-06 Winsland House 1, Singapore 239519
(Alight at Somerset MRT Station, opposite KPO)
Telephone: 6836 2959
Website: www.salondechoix.com
Opening Hours:
Mon – Sat: 10:30 am – 8:30 pmSun: 11:00 am – 7:00 pm
This is a recent picture taken, my hair is so easy to maintain now. Can't wait for my next session with Brandon! Till the next time!
xx
Jacintha Wee